COMPEITION TIME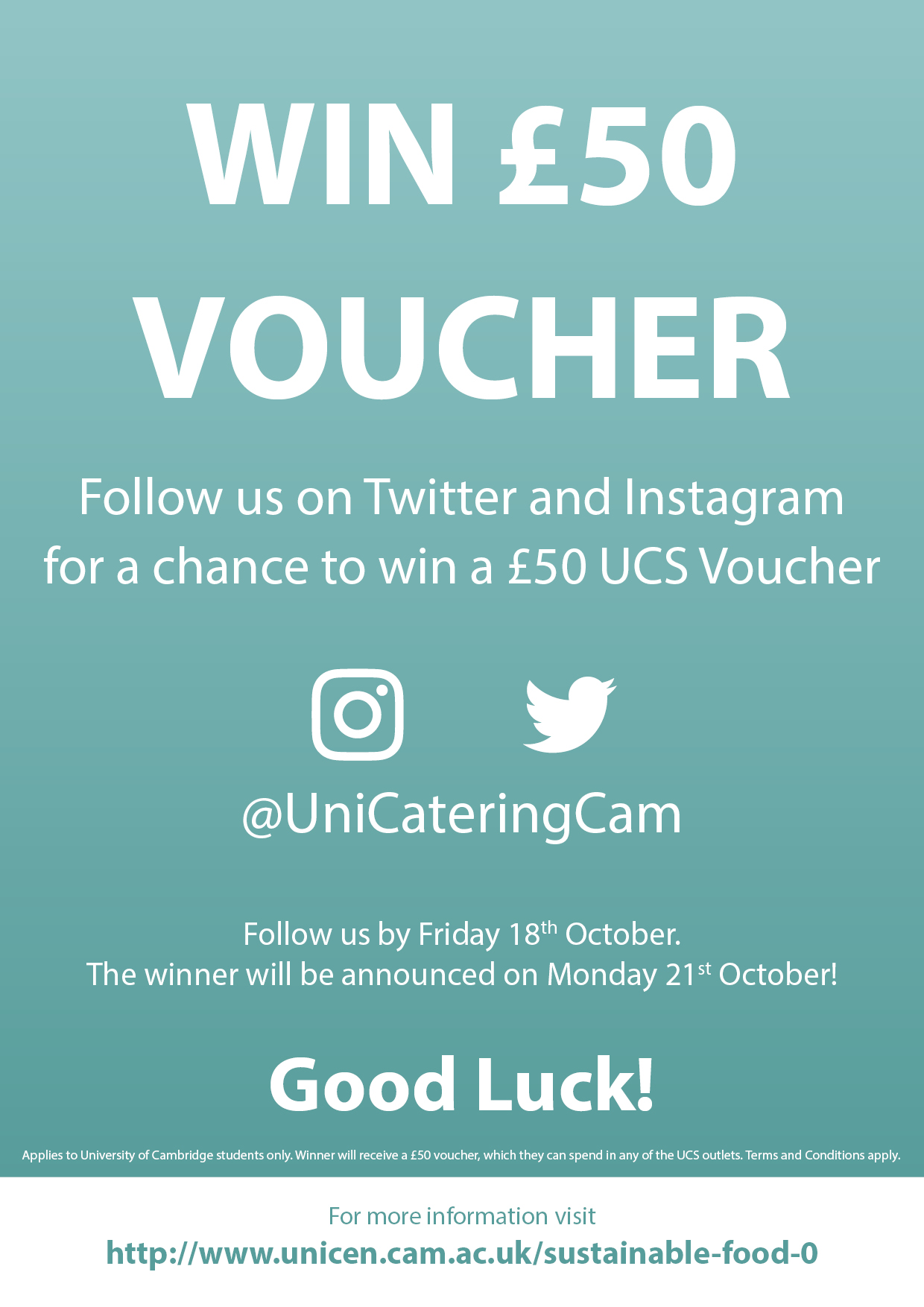 Follow us on Instagram and Twitter @UniCateringCam to enter our competition with a chance to win a £50 voucher to spend in our cafes! Compeition ends on Friday 18th October. Good luck! Please see full Terms and Conditions here. 
A The Buttery                                                    
G 
West Café
Lemon Zest Appointed
We are pleased to inform you that new caterers Lemon Zest have been appointed to operate the Whale Cafe.
The Whale Cafe is now open 8am to 4pm daily (Monday to Friday). 
Lemon Zest focus on working with fresh locally sourced ingredient, ethical trading and friendly service and will be offering hot beverages, fresh pastries, light lunches and an artisan deli selection.
Look out for their opening promotions and give-a-ways from the café. 
We hope you will enjoy the new service